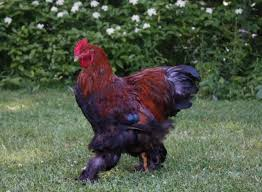 Ambassadors, yes that's what we are. We are ambassadors for the hardworking, plant and animal loving hobby farmer ladies out there. We animals of The Shepherd Hobby Farm serve to protect and teach the ways of living off the land (at least between Wal-Mart and Rural King visits), appreciating the bounty God has given, and collaborative living with hobby farmer ladies, fellow animals, and nature.
My name is Maverick and I am a rooster. A really amazing rooster. I'd like to share our day with you in hopes of continuing education to the masses about the importance of all things farming! It is our duty to teach others where their food comes from so they appreciate our sacrifice and thank God for the gifts they are given in us.
A few of us had the incredible opportunity to visit a local school where about 60 kids and adults were dazzled by our brilliance, educated about life on The Shepherd Hobby Farm, and practically fell in love with our clever antics and splendor.
In attendance on this trip of epic proportions were the following:
Maverick: Prettiest rooster on the whole planet. Big fella (not fat, very muscular) who likes to live life on the edge and laugh in the face of authority at every opportunity. Technically I am a Partridge Cochin rooster but that barely scratches the surface of who I am as an individual. I'm like an onion… many layers… but I don't stink and I've never seen the movie Shrek.
Hilda: My (Maverick) main squeeze and one of the best layin' girls on the farm. Hilda's lineage taps deep into German roots… so she says… we have yet to confirm her story from Ancestry.com.
Sweet Clementine: This girl is a real sweetheart and has just started her layin' on the farm. A barnyard mix of something black and white speckled with smooth legs Sweet Clementine keeps the hobby farmer lady happy with her cuddly chicken ways.
Jessie and Pat: Two brave juveniles who volunteered for this trip. These boys (or girls… too early to tell yet) are at the top of their class in scratching and pecking and look to grow into invaluable members of the poultry brigade at the farm.
Various chicks: These kids refuse to be named as they were playing hooky from chick school this day and mother hen would have had their tail feathers if she found out they jumped in with Jessie and Pat at the last minute! They missed their lesson on dust bathing so they will surely grow into the dirtiest chickens on the planet.
Scipio Africanus and Julius Caesar: Twin Nigerian dwarf buckling goats known around the farm as "Trouble 1" and "Trouble 2" or just plain Scipio and Caesar. They are the sons of Ella and the late Mike, turn heads on every stroll, and tend to bring the party with them wherever they go.
While at the school we explained the lifecycle of the chicken, why there are goats and other animals at The Shepherd Hobby Farm, and the importance of supporting all farmers; hobby and professional. There were some remarkable questions from the kids and we even got some fan mail with questions upon returning to the farm! I'd like to take the opportunity to share a few of the questions from that day and after, as well as the answers with you all…
Q. Do you need a rooster for hens to lay eggs?
A. Nope! Though I am amazing and beautiful, hens will lay eggs whether I am around or not. Laying eggs is what they do. Even meat chickens (raised for meat) will lay eggs if you let them live long enough. A hen is hatched out with EVERY egg she will ever lay in her life already inside her little chick body. She grows, and after about 5 months of age, each day one of those eggs gets bigger and bigger, creates a hard shell, and is laid by the hen. When her eggs run out she will never lay another. What do you need a rooster for? If you want to hatch any of your eggs into chicks then you need me, the rooster, to fertilize those eggs while they are still inside the hen.
Q. Why do you have goats on your farm?
A. We have goats because we like for them to eat down our poison ivy and other brush in the woods. This way us chicken can easily go through and scratch the ground for scrumptious worms and bugs. The hobby farmer lady milks these goats and makes some astounding soaps and lotions as well but I'm quite sure their main job on the farm is to help us get to those worms and insects.
Q. Are brown shelled eggs healthier than white shelled eggs?
A. Not necessarily. It all depends what the individual hen eats. Some breeds lay white eggs, some lay brown and there are even some chickens who lay pink, blue, yellow, or green shelled eggs! If a white egg layer eats the same thing as a brown egg laying chicken then the two eggs will have an almost identical nutritional value. The best diet for a chicken is one in which they can free range and eat plants, insects, worms, fruit, vegetables, and everything else that looks good to them. Personally, I like those Easter color shelled egg layin' hens… they tend to be a spirited bunch of ladies always ready for an adventure.
Q. What is the difference between a hobby farm and a real farm?
A. In my opinion a hobby farm is one where the hobby farmer lady has time to talk to us, hold us, and spend some extra time each day to make sure we are happy and are living an enriched life. I often hear Mr. hobby farmer guy say a hobby farm is one which takes your money instead of makes you money. Maybe a real professional farm makes money? Yes, I'm sure that's it. A real professional farm makes a profit and has to put in very long hours on a tractor with animals as far as the eye can see. Oh and professional real farms have cows… we have no cows. Pigs, yes a real farm has pigs. We have no pigs. Why don't we have pigs? Another question for another day because I need to ask the hobby farmer lady why we don't have pigs. I think we want pigs. Do you support our want for pigs?
Do you have any other questions you would like me to answer? Feel free to send them to my secretary at jhenna@simplehobbyhomesteading.com . She will be sure I get them and I promise to answer quickly and precisely with all my knowledge swimming around in this handsome head of mine!
I took some unbelievable pictures of this day but the hobby farmer lady says there is an issue with attachments right now on the blog and she will have to upload them another time. I will be sure to remind her, no worries. She likes to be reminded of such things by me crowing at about 2 a.m…. it seems to be her favorite reminder time.
~Maverick, the rooster, the best rooster ever.